YOUR TRUSTED REAL ESTATE AGENTS IN INDIANAPOLIS
At Moore Real Estate Group, we have a team of dedicated real estate agents who are here to support and guide you through the home-buying and selling process in Indianapolis. We are committed to providing personalized service and ensuring your real estate goals are met.


About Michael Moore
Michael Moore, CEO and owner of Moore Real Estate Group, is a highly experienced real estate agent with deep roots in the Indianapolis area. With a passion for helping families, he understands the importance of finding a place to call home. Having lived in Central Indiana his entire life, Michael appreciates the beauty and opportunities the area offers. When he is not assisting clients, he enjoys spending time outdoors fishing, camping, and hiking. Additionally, he keeps busy with his kids' various sports activities, including baseball, softball, basketball, and taekwondo and is an avid sports fan.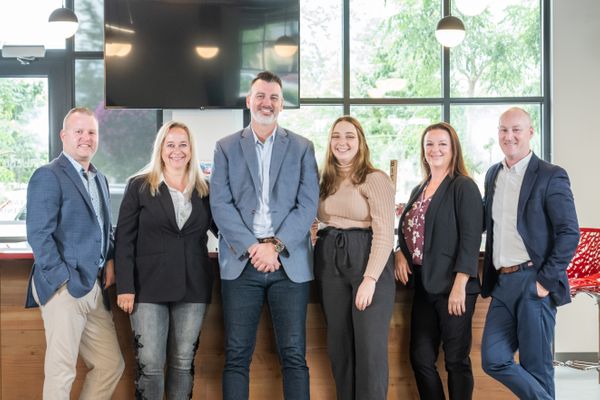 Why Choose Moore Real Estate Group?
When you choose the experts at Moore Real Estate Group as your trusted real estate agency in Indianapolis and the surrounding areas, you can expect:
Expertise in the area

A strong local reputation

A team of experts dedicated to helping you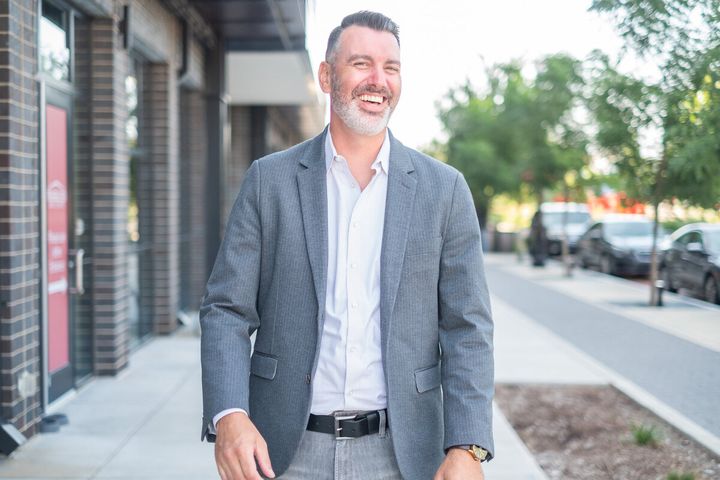 Michael Moore
A couple of life's most important financial decisions involve buying and selling real estate. If you are not paired up with the right agent, the entire process can seem overwhelming. Mike's overall objective is to help every single one of his clients achieve their goals by protecting their best interests. In order to accomplish that, he takes a consultative approach. In today's challenging and competitive market, he utilizes his experience and knowledge to provide everyone the best opportunity of overcoming the competition and purchasing a place they can truly call home.
Living in Central Indiana his entire life, Mike has grown to appreciate this area for all it has to offer. Mike enjoys spending time outdoors kayak fishing, camping, hiking, and traveling to new places he has never experienced. In addition to real estate, Mike and his fiancee, Jess, stay plenty busy with their 5 kids and their school and sports schedules. Mike volunteers many hours of his personal time coaching his son's football, baseball, and basketball teams.
If you are in the market to buy or sell a home, please contact him via your preferred method. Mike promises to remain diligent and overcome any obstacle or challenge that may impede his customer's overall satisfaction.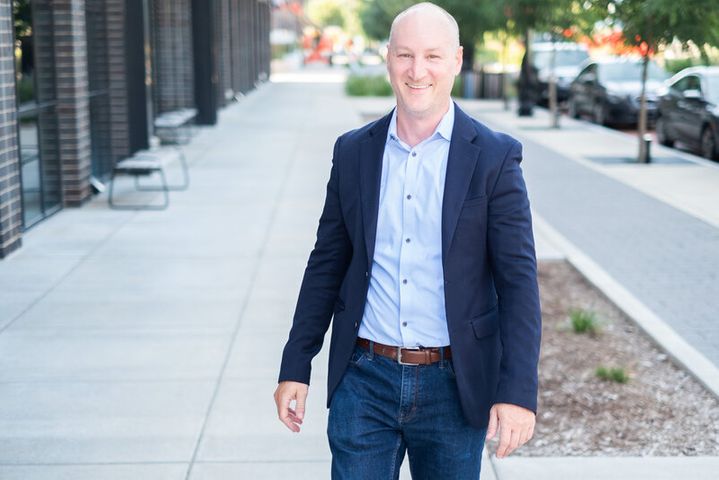 Ryan Woodall
I am a father to two amazing young boys and husband to a great wife! I'm a native Hoosier who appreciates midwest hospitality. I'm an aspiring minimalist and with two young boys it's a battle I often lose. Self-deprecation humor is my jam and coffee is best served black. I'm a sports fan and particularly of the Hoosiers, Colts, and Pacers in that order, sometimes. I love music so Apple Music and Airpods have to be some of my favorite things ever.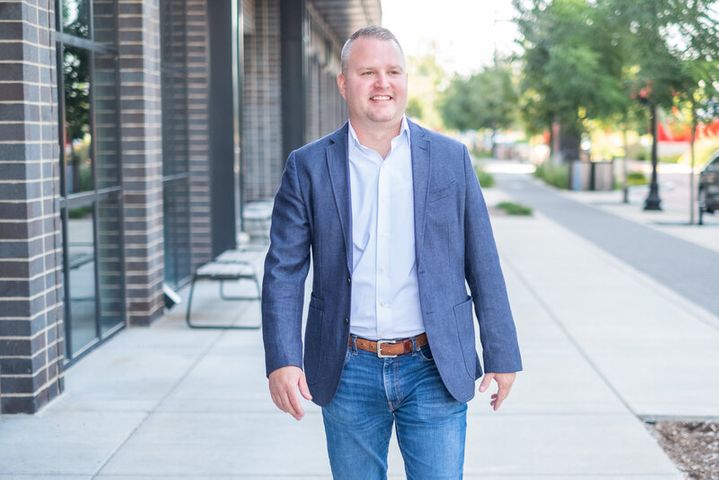 Wade Williams
I am not just a realtor. I'm here to help assist my clients with their buying and selling needs but also to provide guidance with other areas related to real estate, like helping to find a lender, painter, inspector and many more. I have a property investment background, and can lead investors in finding the right property for them. Since I've grown up in central Indiana, I am very familiar with the right people to work with and can help navigate my clients through this. Also, I graduated from Ball State University, Miller College of Business, with a degree in Marketing. This background gives me strategic marketing and transaction management services for my clients. The market is competitive and by having a local guy experienced in this business on your side is a no brainer. I love the real estate business and all the different aspects of it. I am passionate, outgoing, and diligent when it comes to life, and those are the same qualities my clients will get when working with me.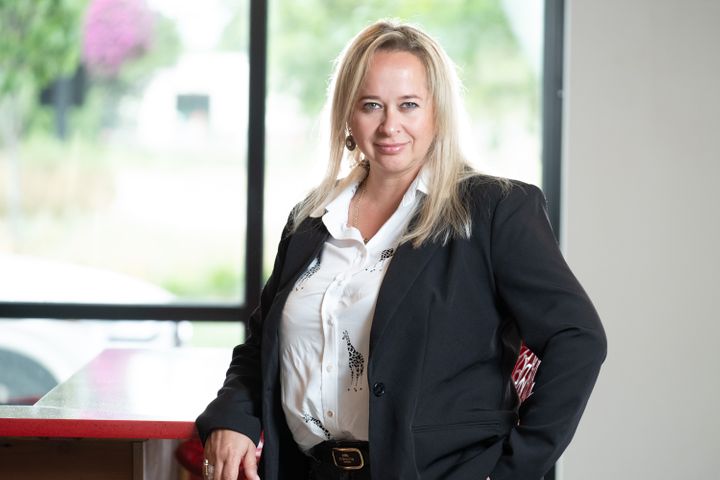 Oksana Minkevych
Oksana came to New York when she was 21 years old, emigrating from the Ukraine. As a new citizen of the United States, life for her was not easy but she never gave up, always striving to learn something new. A graduate the Academy of National Economy School of Law in the Ukraine, she never got the chance to practice law like she always wanted. Instead she found her passion in entrepreneurship, from running a trucking business to being a successful real estate investor and running her real estate rental operation. It was during that time, she also found her passion in being a mother to her son Alex. Oksana bought and managed housing to dozens of people since 2008. She is also an accomplished manager offering 14 years of professional experience with the last ten years focused on project management. Her focus is delivering strong financial results, resource management, and excellent customer service that is practical in today's world. Oksana speaks 4 languages fluently: Ukrainian, Russian, Polish, and English. A natural leader, Oksana is known for being a hard worker, problem solver, effective communicator, and relationship builder.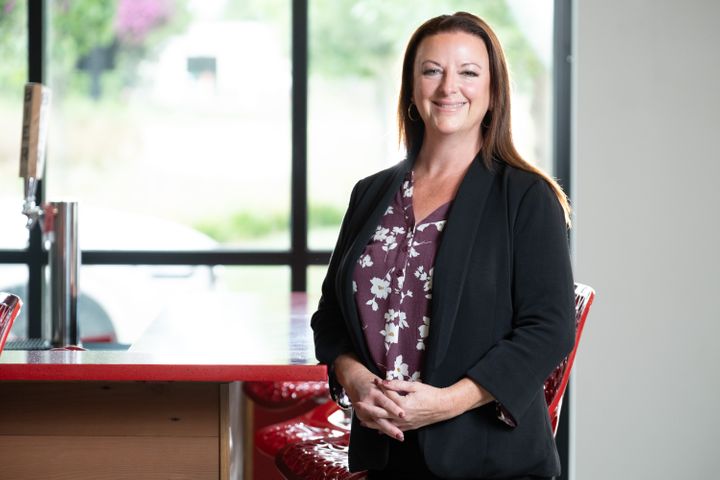 Angela Casey
I am your local, trusted realtor, "pet friendly" realtor, and certified client protection expert. I have owned and managed Purrfect Pet Sitting for 21 years, and am a realtor serving your neighborhood! My reputation, hard work, and dedication speaks for itself. I love real estate, and helping others with all that goes into listing and/or buying homes. I have met some wonderful people during this process. It's a huge responsibility, and one I do not take lightly, and my clients can be assured that I am with them through the entire process of their home selling/buying needs. My clients will tell you that you can count on me! I am caring, compassionate, hardworking, dependable, loyal, accountable, and dedicated. Looking to buy or sell, please give me a call today! You will be happy you did!
Certified "Client Protection Expert" and "Pet Friendly Real Estate Agent"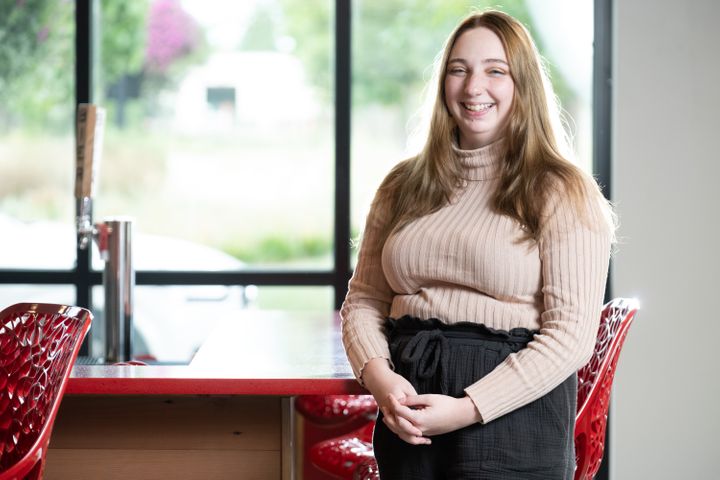 Abby Stephens
As the transaction coordinator for the team I collaborate with each of my agents to seamlessly maintain clear lines of communication throughout the entire transaction process. I proficiently handle all transaction related documentation, coordinate schedules, and handle any issues that may arise throughout the process. As the youngest member of our team I bring a new level of savviness when it comes to technology while adding a bit of spunk to the overall energy of the team. Outside of work I adore spending quality time with those close to me, but at the end of the day I enjoy being at home the most relaxing with my two cats.
Ready to get started?
Whether you're looking to buy your next home or sell your current property in Indianapolis, our team at Moore Real Estate Group is here to help. Contact us today to discuss your real estate needs!